Howdy. 1st. This is not my 1st rodeo with Linux.
I am a distro team member on a couple of Linux distros.
AntiX and Macpup Linux.
I am a desert scooter tramp biker that runs linux on all kinds of gear. Today I received my 64gig Kingspec 1.8" ZIF SSD for my
M&A Companion Netbook
. So decided to try something new. You guys are it. I run AntiX on the twin brother M&A Companion netbook with same specs, (ssd, 2gig ram,atom 270). I have 2 of these so Windows was out of the question. I am Debian skilled.
So why not?
Read The Frigging Manual. Md5sum was done of /home/biker/Isos/salix/salix-openbox-14.1.iso
86cd754c2366a5ecec0cac63236fb164
Code: Select all
$ md5sum salix-openbox-14.1.iso  
86cd754c2366a5ecec0cac63236fb164  salix-openbox-14.1.iso
I broke out my Sandisk USB 2.0 Cruzer. U3 software removed long ago using Sandisk windows only removal tool.
I have used this usb for mutiple usb installs from Puppy to you name it. Mostly with unetbootin. 1st time I ever used
dd though. So maybe pbkau is the problem. I have broad shoulders and thick sunburnt skin. So I can take some flak.

Code: Select all
/Isos/salix$ sudo dd if=salix-openbox-14.1.iso of=/dev/sdb1
[sudo] password for biker
1398784+0 records in
1398784+0 records out
716177408 bytes (716 MB) copied, 73.1043 s, 9.8 MB/s
What the cruzer looks like when I am done.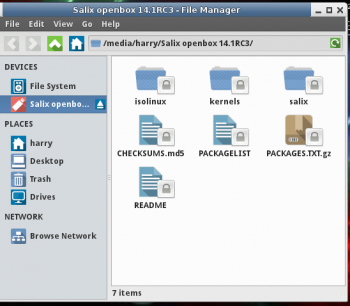 Bios settings on M&A Companion Netbook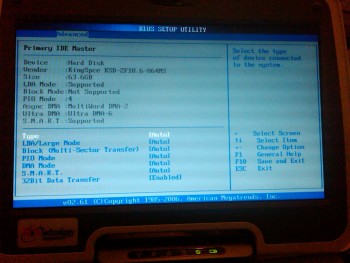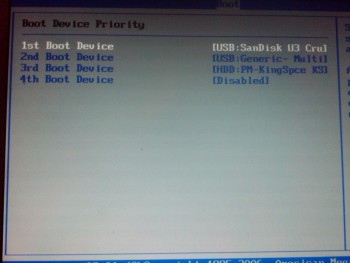 Leaving nothing to chance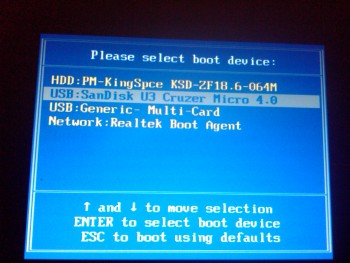 But salix won't boot.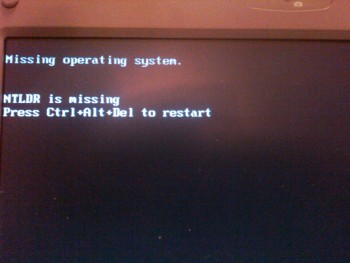 I tried this twice now. Same steps as above. I hate that my intro/1st post is to say I am having problemos.
I have other sticks like kingston and pny. Plus some sd cards. I will probably try that next tomorrow .
If the problem is with my steps. Let me know. I would really like to learn this distro also.
Well, that is me. I can jaw jack till the cows come home. If you google my user name. You can get
a better idea about me. I am one of a kind and have a masters in raising hell. In a good way.
Happy Trails, Rok