Posts: 67
Joined: 15. Apr 2022, 02:26
Colin Chapman "light is right" those last words "the middle pedal is for cowards"
---
SalixManiac

wrote:

↑

16. Sep 2022, 22:47

I have the same thing with salix64 14.2.

chipset audio: Realtek ALC887 ASUS All Series/H81M-A
The pulseaudio service should normally remain disabled. Pulseaudio is started automatically whenever an application requests it.
---
It definitely isn't. I just did some tests on a VM. With a default 32bit installation (BASIC mode), nothing changed at all and 1024MB of RAM (no swap configured at all), I get this after boot: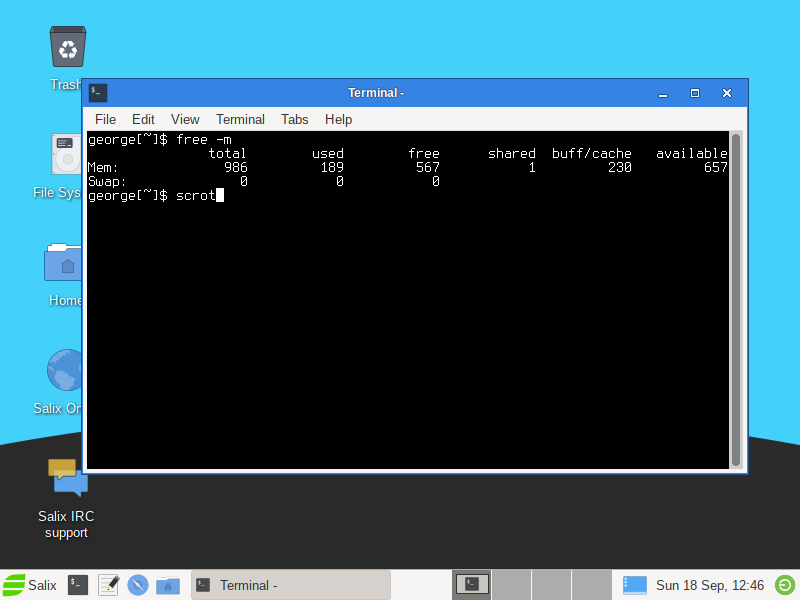 Change the VM to have 512MB of RAM I get: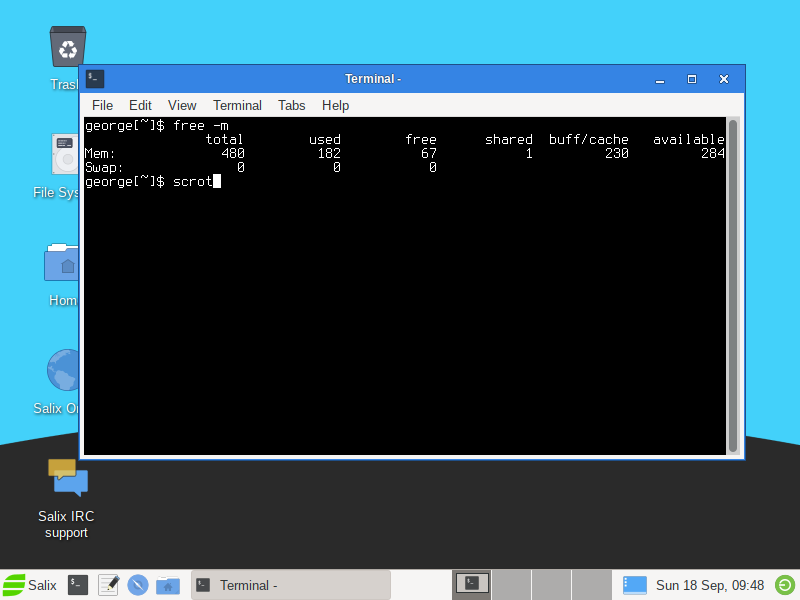 Change the VM to have 256MB of RAM I get: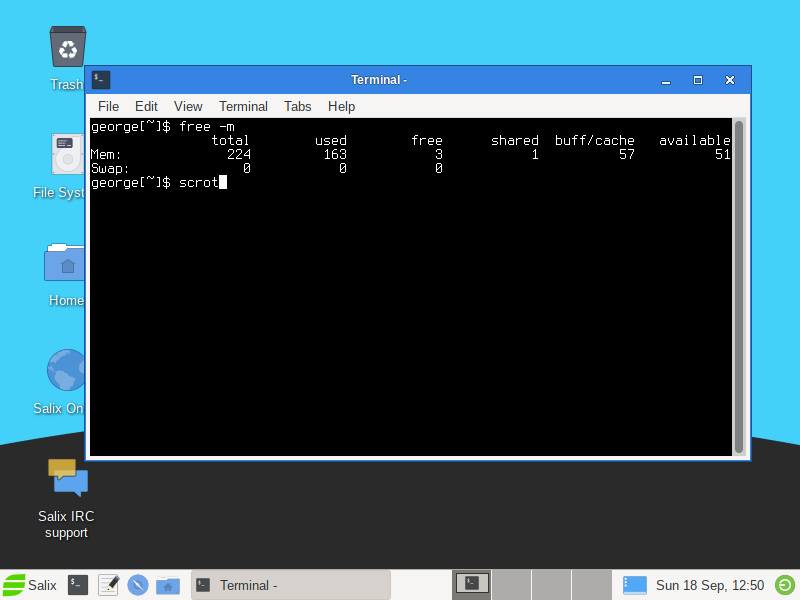 back to 512MB of RAM and switched to kernel-generic-smp: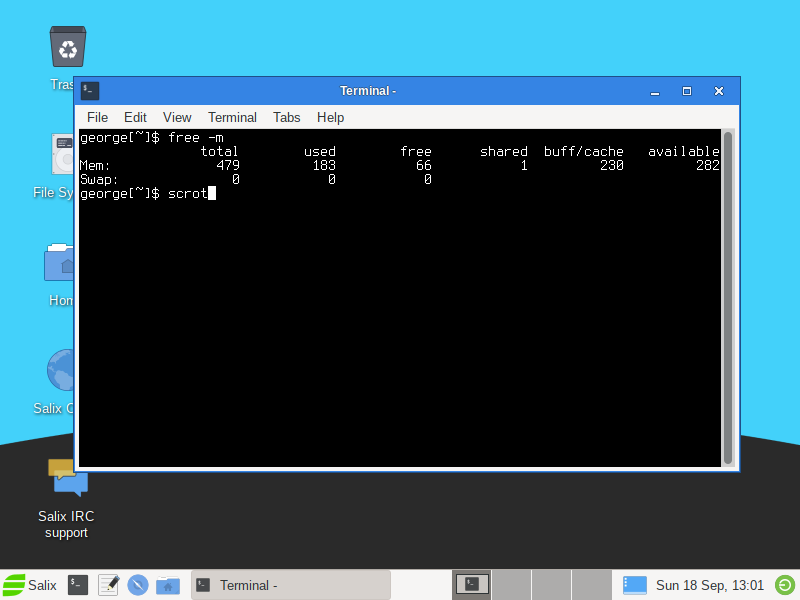 You cloud probably lower this a bit more if you disabled a couple of services and boot into init 3 (not having to load lightdm).
---