Posts: 81
Joined: 15. Apr 2022, 02:26
Colin Chapman "light is right" those last words "the middle pedal is for cowards"
---
SalixManiac

wrote:

↑

16. Sep 2022, 22:47

I have the same thing with salix64 14.2.

chipset audio: Realtek ALC887 ASUS All Series/H81M-A
The pulseaudio service should normally remain disabled. Pulseaudio is started automatically whenever an application requests it.
---
It definitely isn't. I just did some tests on a VM. With a default 32bit installation (BASIC mode), nothing changed at all and 1024MB of RAM (no swap configured at all), I get this after boot: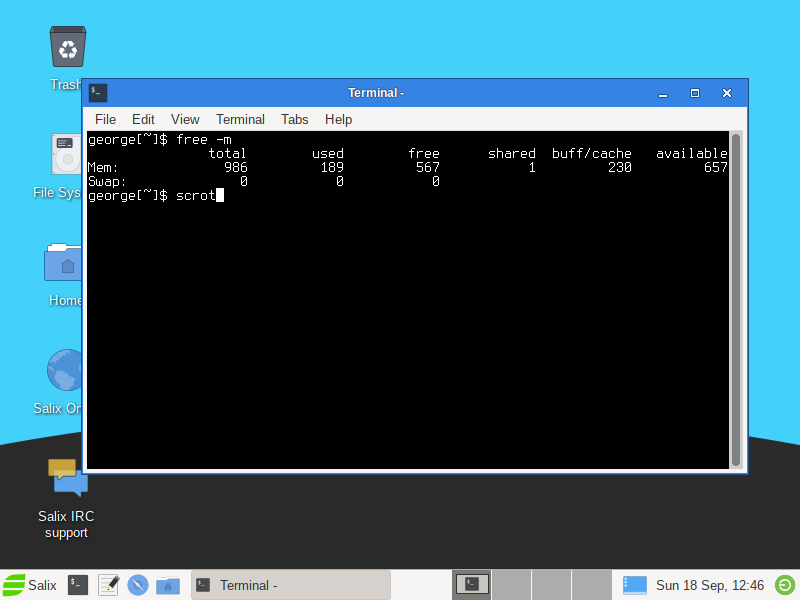 Change the VM to have 512MB of RAM I get: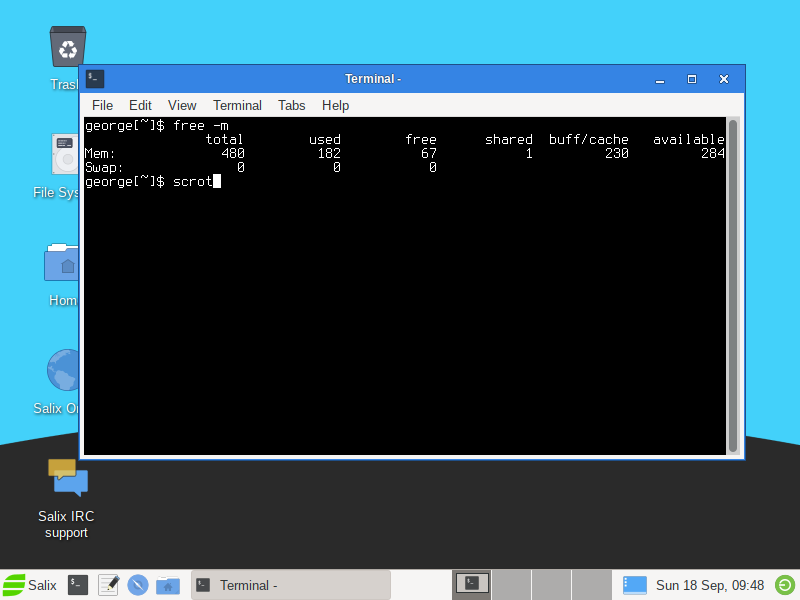 Change the VM to have 256MB of RAM I get: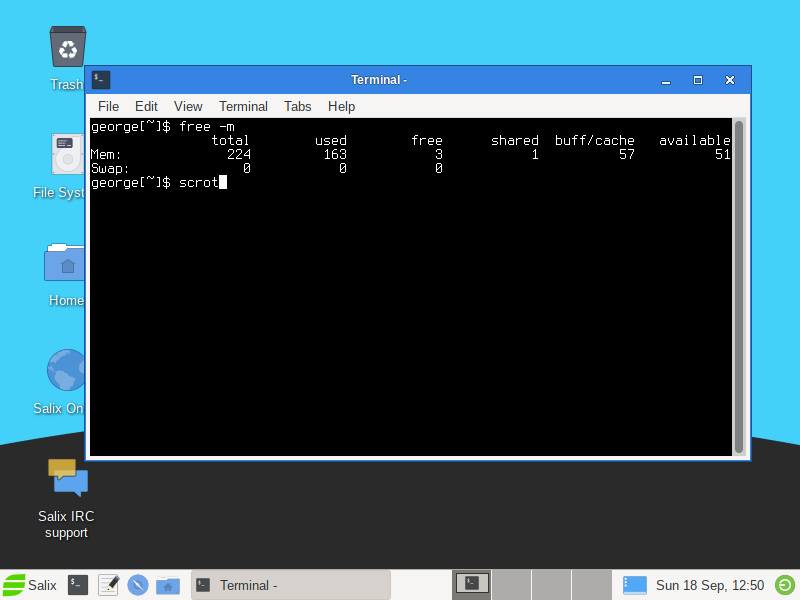 back to 512MB of RAM and switched to kernel-generic-smp: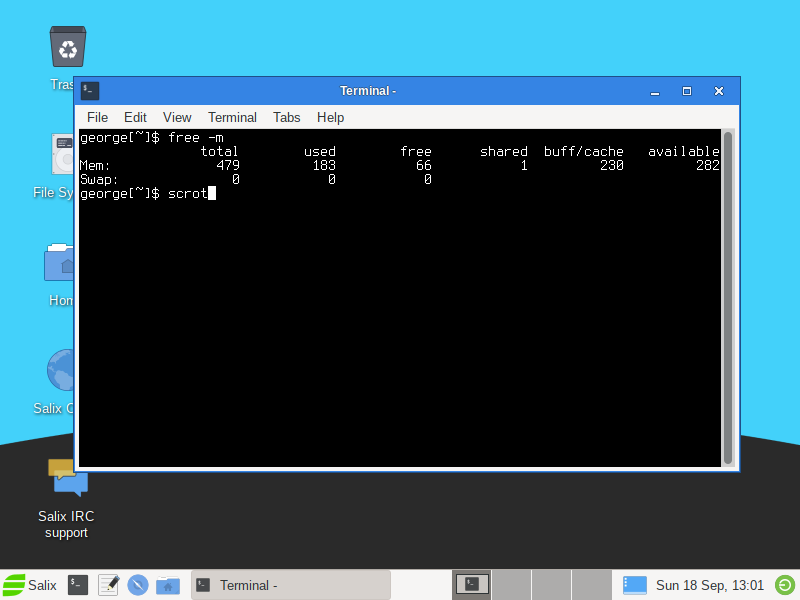 You cloud probably lower this a bit more if you disabled a couple of services and boot into init 3 (not having to load lightdm).
---
More the one month later, I finally have some tests done about this:

I get very similar results with Salix 15 32bit on an old Netbook (not eee-PC, but otherwise almost identical specifications with the one gapan tested.) I do have an eee-PC as well, but almost all GNU/Linux distros I tried are practically unusable because the system is very slow even with TWM (this is because there is no driver for the weird GPU this eee-PC has, and after days trying to find a proper driver online I gave up.)
Anyway, Salix 15+XFCE runs surprisingly well on the Netbook, and the system is more than usable. I used it with my usual programming setup a weekend away from home, and it was snappy. You can also go more lightweight if you wish, without sacrificing much. A well-configured IceWM, takes over about half the RAM compared to XFCE.
Firefox is a heavy application and slow on this old machine, but still usable for simple tasks. However I don't care much about that - I usually use Emacs' eww mode to browse the internet on that mini PC, and it's lightning fast. Even if I wanted to watch videos on this machine, SMPlayer and SMTube do work very well: video playback is more than decent, so I don't need to run Firefox at all.

What's surprising here is that Salix 15 64bit + XFCE takes over more than double the RAM the corresponding 32bit setup does - and that in the best case, usually more than that. About 430 Mb on my "daily driver" PC (which has a rather Spartan XFCE running,) and definitely no less than 330 Mb in the best case I tried. This is why I was initially skeptical about gapan's report, and thought we just measured RAM usage differently. But no, it wasn't that, the 64bit version just uses more RAM. Note, however, that this is not a Salix thing. I see the same difference with FreeBSD 64bit compared to 32bit.
Nevertheless, Salix 15 64bit is still lightweight compared to most distros, and insanely lightweight compared to all those bloated garbage distros (which, by the way, are so popular.)
A pleasant detail in this forum: several people pick a picture of their pet as their avatar. Who am I to do otherwise?

---